There may be several reasons for the need to update a safety data sheet, such as a new product composition resulting in more better or different application options.
At the moment we are updating a lot of safety data sheet to be used at Amazon.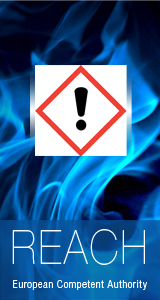 Perhaps some of contained substances have been re-classified, so that the safety data sheet has new/or other hazard statements/pictograms.
One must also remember that within a relatively short time-span - to be precise at the start of 2023 - all European SDS must be updated according to new CLP layout/information regulation No 2020/878.
European CLP No 1272/2008 safety data sheet updating will normal cost € 219 for each - if SDS is not created by us earlier. The price for a updating a safety data sheet to CLP No 1272/2008 - Regulation No 2020/878 and REACH No 1907/2006 is the same as the price for creating new SDS, as exactly the same work goes into it. But once we have done it, further update of course will be cheaper.
If you have your safety data sheets created by us, you will always be able to get them updated for a fair lower price - depending on regulation and changes in contained substances.
Please note that if only minor alterations are required, you should contact us so that we can agree on a fair low price.
This email address is being protected from spambots. You need JavaScript enabled to view it.
Tel.: +44 1158 88 1496.
Tags.: safety data sheet - update - sds - amazon - updating - CLP 1272/2008 - No 2020/878
Contact us - we reply within 24 hours.
TAGS Updating European SDS - Regulation No 2020/878 - CLP No 1272/2008 - Chemical SDS Europe - Authoring SDS