Welcome to SDS MSDS Europe, where we produce safety data sheets for all of Europe. With guaranteed prices and quality. SDS MSDS Europe produce safety data sheets for a range of businesses, and therefore a large range of organisations, ensuring that we are always at the forefront of developments and fully up-to-date as far as legislation and regulations are concerned.
This email address is being protected from spambots. You need JavaScript enabled to view it.

Skype: European.msds.translations

NEW: Database for safety data sheet..
NEW labeling - UFI codes for Europe, read more here.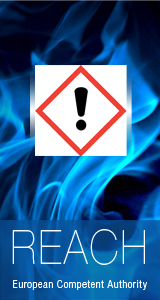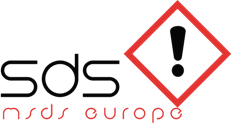 We have worked with safety data sheets in different formats and various languages for several years.
We can produce in the new CLP standard, if required, or using the existing hazard symbols.
By utilising the latest software we are able to classify goods or liquids in a way that enables us to produce the right hazard pictogram, while at the same time manually checking rules and regulations for the country in question.
Additionally there is a wealth of R, S, H, P or EUH sentences - which all indicate information relative to the product - that have to be entered.

It is often quite a large hurdle for a company without specialist knowledge to become fully acquainted with the rules pertaining to safety data sheets.
At the same time it is a statutory requirement that the parties producing the safety data sheets possess the right understanding and knowledge of the associated legislation and regulations.
A safety data sheet consists of 16 points, guiding the user step by step through a description of the type of product being handled and what precautions must be taken when working with it.
At the same time we also produce safety data sheets for a wide range of exporting companies, for countries such as Spain, Germany, France, Italy, Norway, Denmark, Sweden, Finland, and other EU countries, which makes MSDS Europe the preferred MSDS provider for many companies.

Obviously, we also make safety data sheets for the European market for both American and Asian companies.
Safety data sheets can be based on lists of contents or on the basis of foreign safety data sheets.
We also make safety data sheets for several consultancy firms. Should your company belong to this field, then please contact us to hear how we can best put things together for you.
Read more on the menu on the left, or telephone +45 29 73 84 50 should you have any questions.
This email address is being protected from spambots. You need JavaScript enabled to view it.